Who We Help
Sarah Miranda graduated from the University of New Hampshire where she earned a Bachelor of Arts degree in Theater. Sarah was orphaned at 15-years-old when her mother and father died as a result of a murder-suicide. OSA provided Sarah with a scholarship and paid for her textbooks.
"It's very seldom that you find people who completely understand a hardship that you've gone through. It's also very rare that these same people would be so willing and eager to help you. That's why when OSA decided to give me a scholarship, I was both incredibly thankful and astounded! The organization isn't one that simply sympathizes with the situations of the orphans, but rather one that empathizes with them."
Daniel Brous attended The Restaurant School at Walnut Hill College in Philadelphia with a concentration in Culinary Arts. Daniel was nine months old when his mother died and 11-years-old when his father died. He was supported by his uncle following the death of his father, but faced tremendous hardships paying tuition at Walnut Hill College without receiving a scholarship from The Orphan Society of America.
"Although my life has not been all that easy up until this point, I am determined to make something of myself. From an early age, I've always wanted to be a chef. I was accepted into The Restaurant School, which is very well-known, but very expensive. I am so thankful for the OSA scholarship.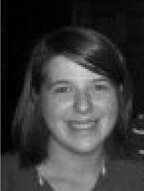 Sarah Culver attended Bowling Green State University in Ohio. Sarah was orphaned at age 12 when her mother and father were killed in separate car accidents.
"My dream of going to college was slowly falling apart and my family was wondering if community college was the only avenue for me until I made more money [to pay] for a university. My grandmother researched scholarships for orphans and we came across OSA and that is when we found Tarah Epstein Baiman. She made me feel so comfortable because she knows what it feels like to be an orphan. I completed my application and found a wonderful letter with a large sum of money that was going to be delivered to the college that accepted me. Thank you OSA!"
Jennifer Headlee graduated from Ottawa University in Arizona where she earned a Bachelor of Arts degree in Early Childhood Education. Jennifer's father died due to illness, and she was orphaned in her teens when her mother committed suicide. Jennifer received nearly a full scholarship to Ottawa University from OSA and is now a kindergarten teacher at a local elementary school. She is happily married to her childhood sweetheart and they are eagerly awaiting the birth of their first child.
"This has been a blessing that is unimaginable! I almost did not complete my education because I did not have the funds or resources."
Sacia Flowers attended Western Washington University with a pre-med concentration. Sacia and her siblings were born to drug-addicted parents, both of whom were murdered in separate incidents. She was orphaned at 13-years-old.
"Knowing that this support comes from an institution of people who understand and can relate to my past experiences reinvigorates my confidence in my ability to overcome adversity and to recover from potential future setbacks. The mission driving OSA is an inspiration to all young people like me!"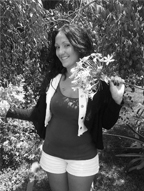 Holly Stahl was a recipient of OSA's financial relief program. She was orphaned in her teens when her mother committed suicide and her father died due to illness. While Holly has aspirations to attend college, she is busy raising her three children and works full-time. The financial relief program helped to restore electricity in her home, and provided clothing for her children, along with other meaningful contributions.
Rachel Huddleston lost both parents — one to a natural death and her father to a motorcycle accident. Rachel and her siblings did not have enough money to properly bury their parents so OSA provided their family with a headstone through the financial relief program, which they appreciated beyond words.